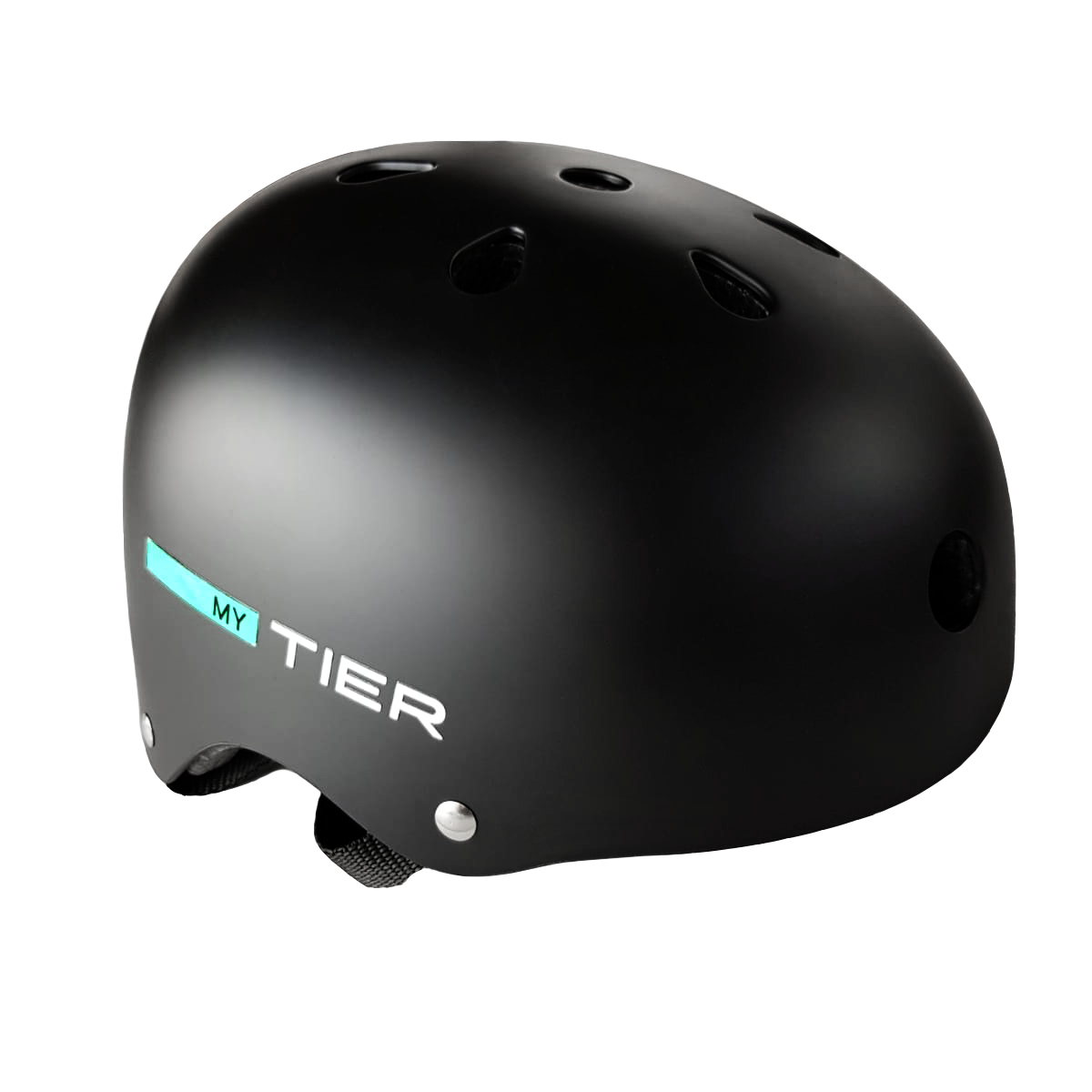 39€
incl. VAT, plus 19,00€ Shipping
Shock resistant ABS hard shell
Passive ventilation system
Adjustable fit
Ultralight design
Availability: On Stock
DHL delivery
9-12 working days
Product details
Product description
All-round and all-season helmet for your scooter trips. Convenient fit settings via adjustment wheel.
Crash-resistant material:
Hard shell: 100% acrylonitrile butadiene styrene (ABS). Main lining: 100% expanded polystyrene (EPS foam used as base material for shock absorption. Weight: 380g.
Adjustable Fit:
When adjustment wheel and straps are properly adjusted, the helmet should not tilt forward, backward or to the sides. The helmet should fit directly to the head for optimal protection. Size L (58 to 62 cm).
Certified according to EN 1078:
Compliant with EN 1078. The European safety standard describes the requirements and test methods for protective helmets in the field of bicycle, scooter, inline skates and skateboards. It takes into account the following aspects: Finish including field of vision, shock-absorbing material properties, support system features and impact resistance.
Product life:
We recommend replacing the helmet every five years. Since damage is not always visible from the outside, we recommend replacing the helmet after every crash.
-Liquid error (sections/cart line 51): Computation results in '-Infinity'%
{ item.product_title }
- High quality metal finish
- Custom fit for your myTIER
- Portable e-scooter lock
+ 4A-Powercharger

Frequently bought together